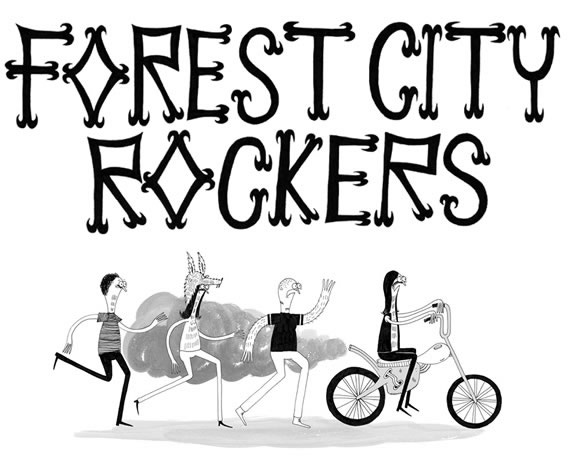 Forest City Rockers is a multi-faceted production company founded by Jim Dirschberger and Jay Howell.
Together, they've made waves across various media platforms: from film and television to web and print. They're the co-creators of the Emmy-nominated Nickelodeon series, Sanjay & Craig, and the original animated-docu series, Classic Tales. Beyond that, Jay lent his unique touch to Fox's beloved Bob's Burgers as their character designer, while Jim has developed several video games for Wide Right Interactive. Their combined portfolio boasts collaborations with renowned brands such as ESPN, Nike, Cartoon Network, Adult Swim, Sub Pop Records, and Vice.
Inspired by our work? We're always open to new collaborations and projects.
Contact Us